This is probably an issue with your device remembering the login for an older account which has been deleted.
Let's see if we can assist you in signing into your current account. Please go to the top of your page and click the "Sign In" option at the top right corner.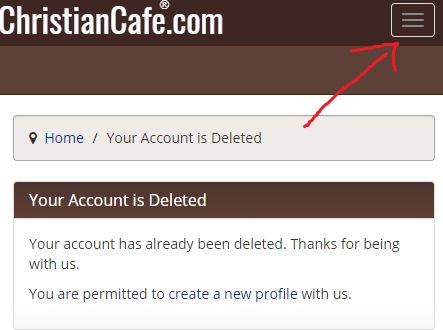 If you're using a wider screen device, like an iPad or a laptop, the screen will probably look something like this:

Clicking the Sign in link will then produce a drop down menu for you to enter your correct login:
Ensure you're entering your current account info and it should work.