Christian love stories such as Jon and Kellie's are living proof that online dating works when you use the right matchmaker service. ChristianCafe.com can connect you with thousands of potential matches. Your true love could be here right now waiting for you. Check out this incredible love story from our couple who wouldn't have met if it wasn't for our help!
A far, far away romance.
This is but one of many love stories from us, as an inspiration to singles. You too could find your soulmate with us (and he/she doesn't have to be a world away; they could be near you, too!). Have a read and see how dating online could work out for you, too.
"One day I got a Quick Message from a girl named Kellie."
I checked out her profile, liked what I read/saw, and sent a Quick Message back. We began talking every day in December of that year. She flew out to Philly in March 2004. Now it would have been nice to meet her before then, I think I forgot to mention that she's from the Sunshine Coast, Queensland, Australia! WOW!
To make it weirder, I had a conversation with God just the morning before. I "informed" Him that I would NOT be dating anyone more than 2 hours from me by driving, because it was too hard.
Well, then He sent me Kellie.
She came in March to Philadelphia and we spent 2 wonderful weeks together. We are still talking every day (you can see our phone bills if you want!) We decided to spend some more time together, so I flew to Brisbane, Australia in August 2004. After 18 days together we decided it was a bit serious, but we were both afraid to make any commitments until we lived close to each other. (Not an easy task for someone in Australia and someone in America to work out!)
Kellie flew here in December 2004 and lived here until March 4th., 2005, during which time I asked her to be my wife, on February 20th.
And guess what?
She said YES!
I never thought it would be possible to meet someone so far away yet feel such a connection to them! Kellie went back to Australia for a while, and we started to plan our wedding. We wanted to send a HUGE thanks!
God used ChristianCafe.com to give me the woman of my dreams.
"Ours is another amazing love story of two people coming together from different sides of the world."
We were married on September 24, 2005 in Australia with my family and friends and then again in October 2005 in front of Jon's family and friends here in the USA.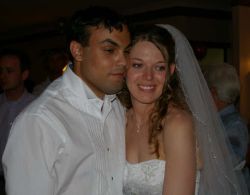 We now live here (in the USA) and are so happy together. Thank you to ChristianCafe.com for uniting two people from very different lifestyles across the waves.
God is so good to have chosen Jon for me, he is more than I dreamed and everything I desired.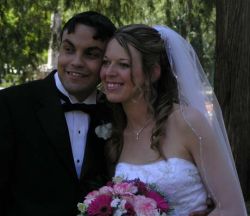 Thanks heaps to you! You helped me find the 'one' who made my dreams come true!
And, then the 'installments' started to arrive. :-)
"A third installment to our testimony has been born!! "
Jamie Alexander arrived on January 15th, 2009 and he is a perfect little miracle. We are so blessed and happy to have him and also each other. After 3.5 years of marriage we are still going strong and closer than ever!! We love being parents and love each other's abilities as parents, so life is good! Praise God and thank you again for your part in our wonderful love story. Enjoy the pic of our handsome little man!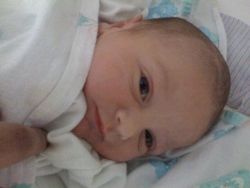 "And then the fourth "
We added another 'Cafe baby' to our little family….still going strong and making a happy marriage and enjoying life with our two little boys, Jamie, 3, and Kaden, 8 months. They love each other and it's just so special to see them grow together. Thanks again! :-)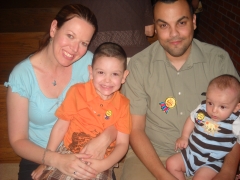 " 11 years married, 3 kids and counting! :-) "
We are now living in California and have 3 beautiful children, two special boys, Jamie (8), Kaden (5) and our beautiful baby girl, Arielle Sarai (8mths). We celebrated 11 years last September and are still grateful to God for connecting us through Christian Cafe and confident and happy with our choice we made way back in 2005!!!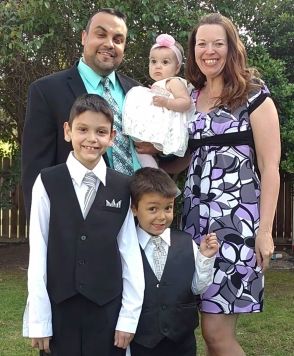 " 15 years married, 4 kids and counting! :-) "
We had our 4th and definitely last 'Cafe Baby' in April this year, her name is Eleah Rose. She completes our family of 6 along with her sister Arielle (4) and big brothers Kaden (8) and Jamie (11).
Also, this September 24th, we are celebrating our 15th Wedding Anniversary!!
We're still loving each other and grateful to God for joining us from across the waves!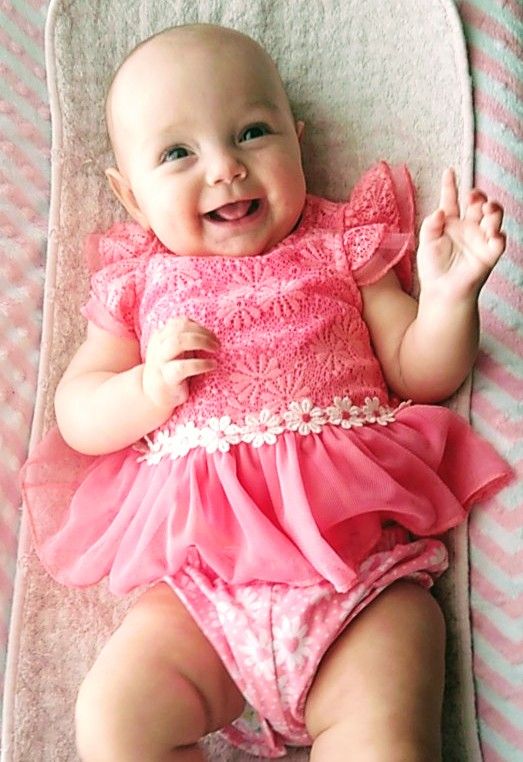 Let us help you find your own love story.
When seeking your soulmate, a great way for you to increase your chances of meeting 'the one' for you is keep in mind that your perfect match could be anywhere. Jon & Kellie met because they searched further. Remember, Mr. or Mrs. Right could be next door or a State over or maybe across the world!
Come read more love stories, e.g. check out Matt & Erin's
Make sure you don't limit your search by specifying a particular area. Then, see how many great prospects come up! Now, I'm not saying your match could be far away. I'm just saying to expand your search and see what happens:)
If we were able to connect this American man and Aussie girl, we could just do the same for you (local or otherwise)! Come join us today for free. We've had thousands of love stories like Jon & Kellie's. You could be our next success story!
Join Christian Singles For Free